We are very proud of our reviews and you can read them on our Facebook Page as well!
Savannah & Sherwin
Liz went above and beyond for our wedding! She kept us in the loop with all the correspondence between the vendors and constantly kept us on track with our deadlines. She was so sweet throughout the whole process and eased so many of our worries! As our wedding date was approaching, she handled so many of the last minute details we had to get in order. On the day of our wedding, Liz was behind the scenes working so hard so that our entire family could enjoy the day without any stress! We wholeheartedly recommend Liz. She was an amazing wedding planner and the sweetest person!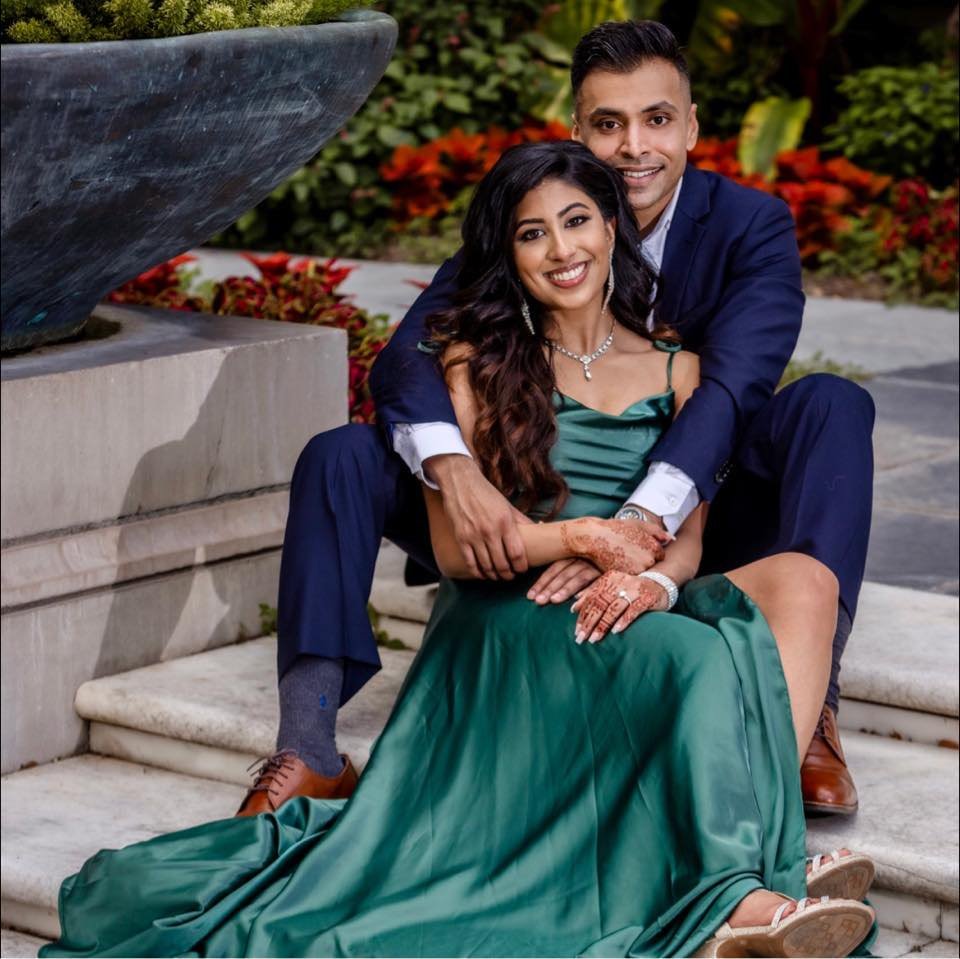 Ann & Ryan
Liz was our planner for over a year and she really took us under her wing. She handled all communication with our vendors and ultimately made our wedding better than we could've expected. Liz really takes it upon herself to ensure that her clients are completely happy. The day of, she put off all the fires and fully let us enjoy our big day. That alone was a huge weight off our shoulders. Thank you is not enough to Liz for making our dream wedding come to life!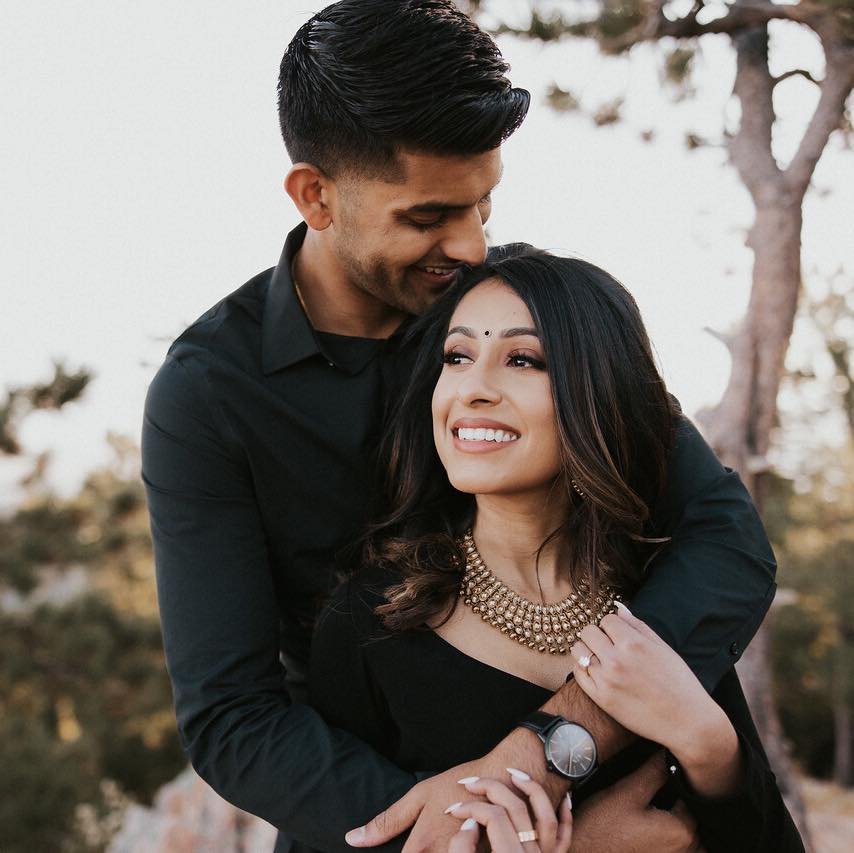 Tasha & Selvin
We can't thank and recommend Liz enough for all that she did to make sure our wedding day flowed smoothly! She was the first person I thought of when looking for a coordinator for our most important day, and we're so glad that we went with Cherished Events. Liz was always available to answer my phone calls and texts, gave her honest opinions, and overall was a strong, confident presence that made sure our wedding day went without a hitch. So far, she has been the coordinator for at least 3 weddings between our two families, and I will continue to always recommend her services. Thank you so much Liz for all that you've done for us!
Tasha & Selvin
Jenny & Tony
We booked Liz to be our day of wedding coordinator. Liz promptly answered our numerous questions and provided a lot of insight and guidance to planning our
big day. She took care of all the small details throughout the day and helped keep the pressure off of us and our families. Her support was invaluable to the success our wedding day!! Don't hesitate, book Liz :)
Jenny & Tony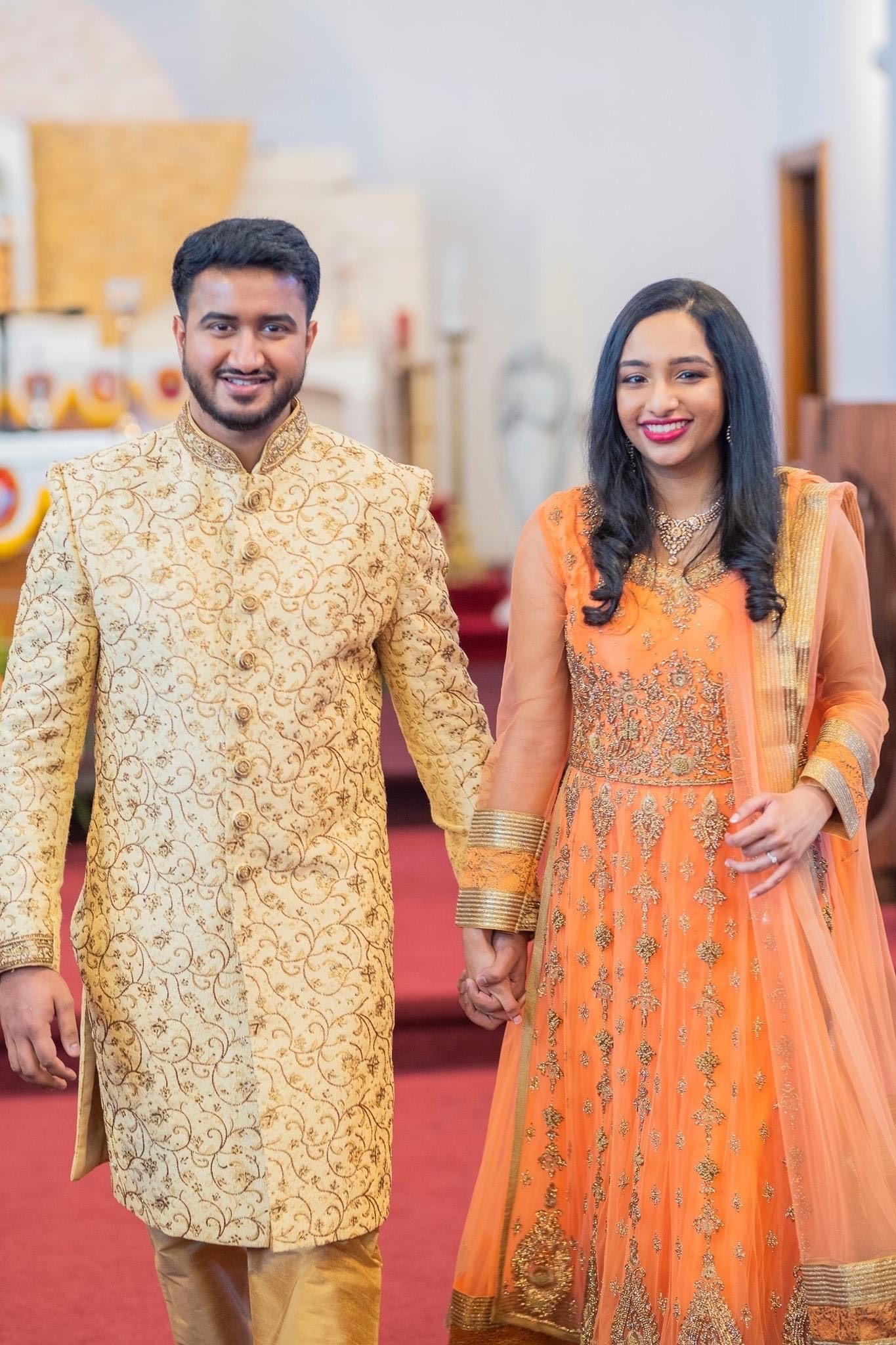 Jesmi & Joel
There are wedding planners, and then there is Liz. There are not enough words to describe how wonderful Liz was through our entire wedding process! From the time we booked her, to the minute the ballroom closed – she MADE SURE we were her priority. Liz was supportive, responsive and we can't thank her enough. Liz wore so many hats at the reception, and it was evident by how smoothly things ran. We are so grateful for her!
The Johns.
Nicole & Jeffery
Changing our original wedding date and planning a wedding in the middle of the pandemic was no easy feat. Not to mention, planning from a whole other state! Liz always made sure to make sure OUR vision came to life and was always supporting and encouraging to us. She took all of the stress of coordinating with all of the vendors and being the point of contact between our parents. I don't know how we could have pulled this wedding off without her. On the day of, she made sure to keep us on schedule and made our dream wedding a reality. Words would not be enough to express how much Liz contributed into making our wedding the best day of our lives!!! We love her so much and are forever grateful for her.
Teisha & Steve
Don't look any further, book Cherished Events by Liz !!! Planning a wedding during a pandemic is definitely not easy but Liz made us feel so relaxed and calm during the whole process. She would check in on us and make sure we were on the right path and even gave us tips on what to say to vendors. We really enjoyed working with Liz as she has such a bubbly personality and we felt confident that she would make our wedding day run smoothly. She even went out of her way to make sure our parents had what they needed that day as well. Book her for your wedding!! You wont regret it!! :)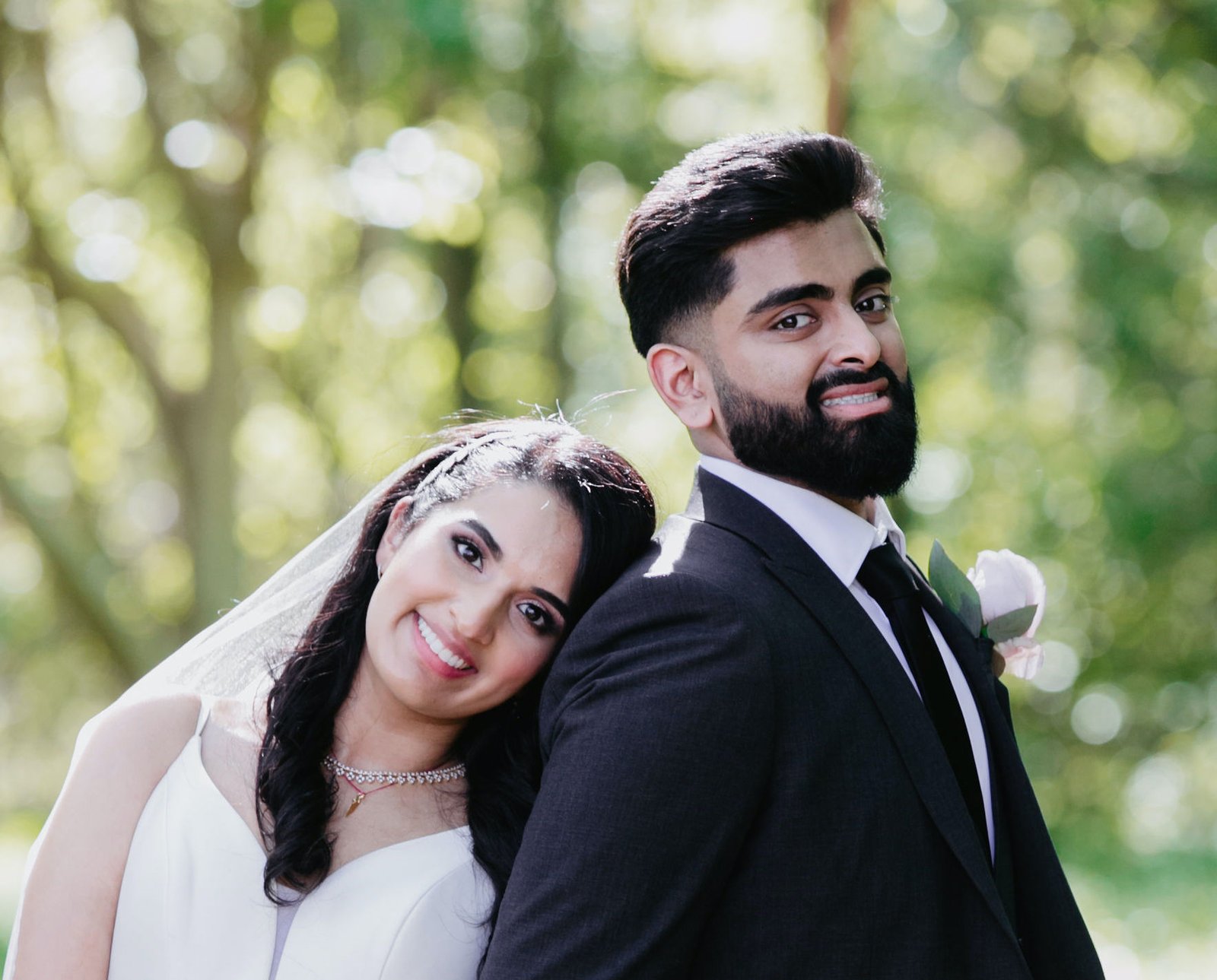 Jiny & James
Liz is truly amazinggggg! I would highly recommend her. Our wedding had a lot going on with things happening left and right and I must say Liz was an absolute essential part of us staying calm and sane. Lack of sleep and stress leading up to the big weekend definitely built up, but Liz helped us prioritize and remind us of things so our big day could go off without a hitch; she was super thorough. She ensured we ate and enjoyed the most precious day of our lives! We cannot say how thankful we are to have her as our wedding planner. Having someone that knew the crowd, bridal party, vendors, and everyone involved in our wedding was definitely appreciated. The wedding day went off without any problems and if there were any problems they were resolved without a hitch because we never even knew or had to deal with anything. Super glad to have had Liz as our wedding planner and I would recommended her to anyone and everyone planning a large wedding because she can definitely handle the load! Thanks Liz, you're the best of the best!!!! <3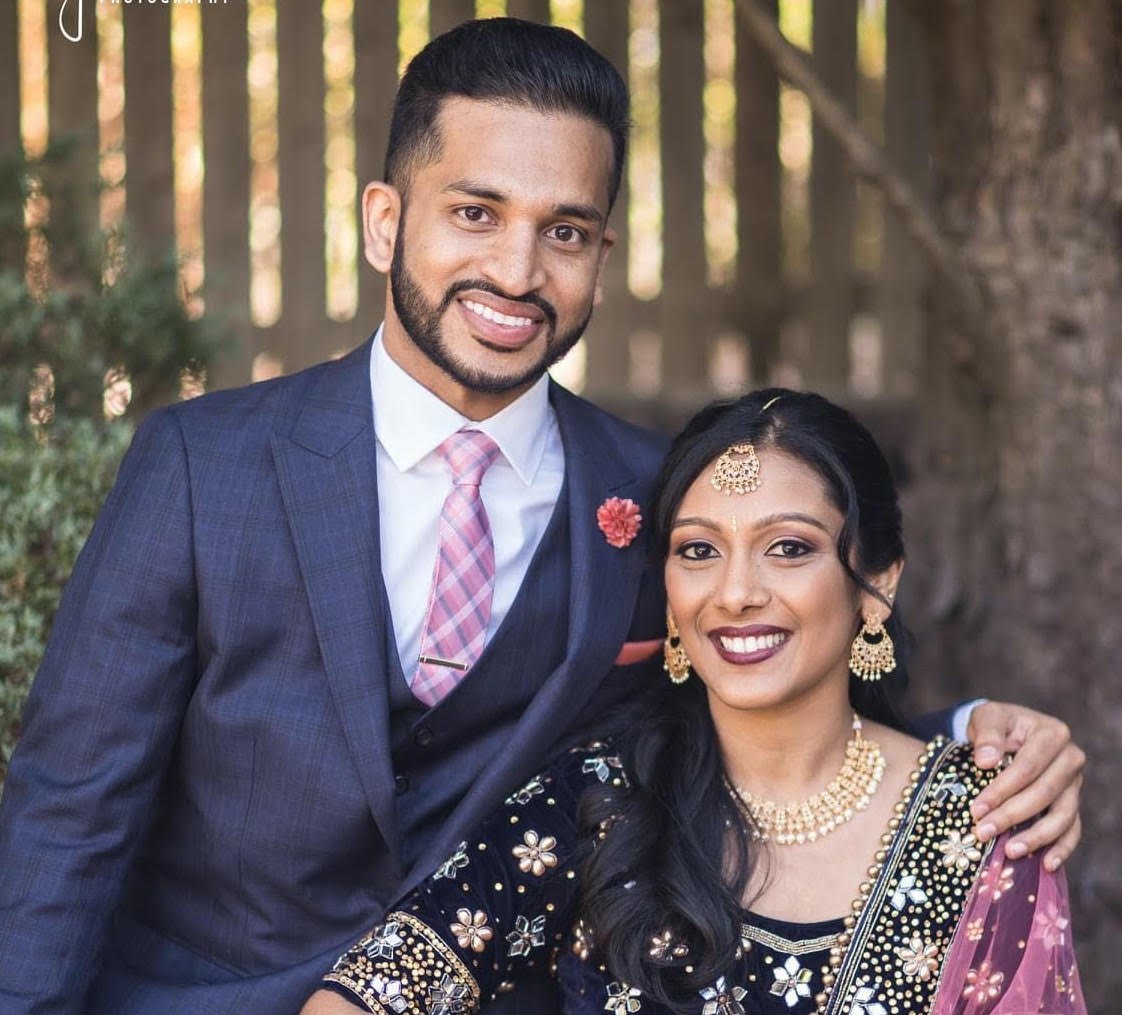 Christina & Brenden
I knew to hire liz without hesitation because of her experience with indian weddings and all of the amazing reviews. I had decided to hire her even without a meeting. However, after meeting her i was more certain that i made the right decision. Our wedding was a blend of two cultures and she did such an excellent job coordinating everyone who had zero idea of how an indian marthoma wedding goes. Both our families loved how organized she was and unafraid to get things done and get people where they had to be. It takes a commanding voice, order and discipline to carry out a huge event and liz knew exactly what she was doing. She went above and beyond and answered all our questions, made me feel relaxed and even fed me on our wedding day to make sure we were okay. I was able to enjoy my day knowing liz would take care of everything. Thankyou!!!!
-Christina&Brenden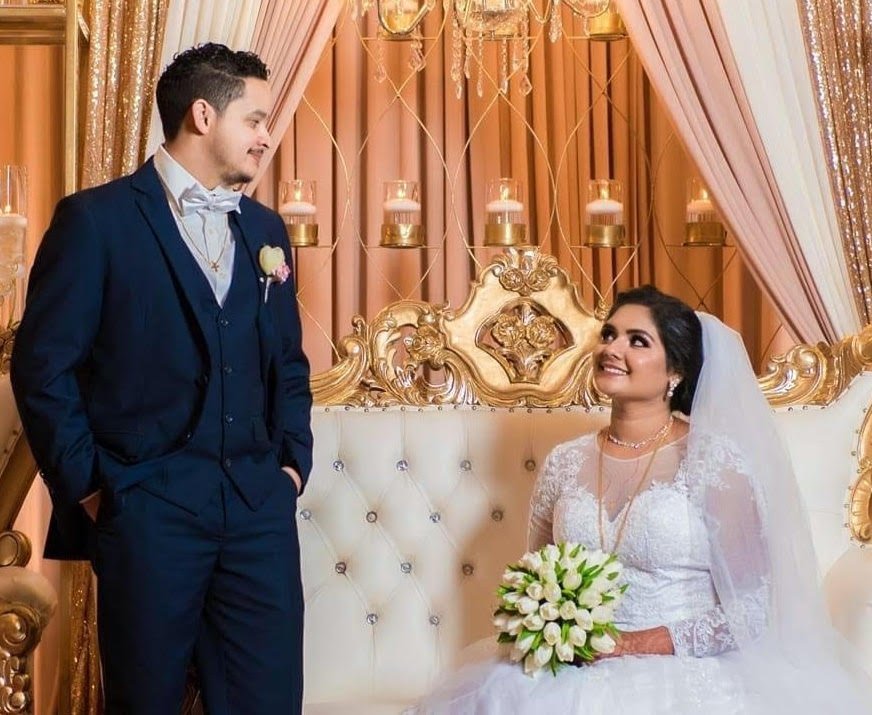 Jenny & Jojo
Hiring Liz was one of the best decisions we made during our wedding planning process! She has established relationships with many vendors in the Houston area and came to our vendor meetings with us. Liz was available to answer any questions we had via text or phone calls which was especially important to me since I lived out of town at the time. She kept us on track with everything we had to accomplish before the wedding and always kept calm even when I was panicking! Everything on our wedding day went exactly according to our timeline, and our families and guests were very impressed about how organized everything was. If anything went wrong on our wedding day, we had no idea because Liz made sure everything ran smoothly. We would definitely recommend her services to anyone looking to hire a wedding coordinator.
Angela & Edwin
Liz is the very best one we could ask for to coordinate our daughter Angela's wedding on January 5, 3019. Liz was always available to answer our questions and help in finding the best vendors at a reasonable price. She takes time, listens to her client's needs and puts in great effort to ensure her clients are getting what they asked for. She is very good in following through and keeps everyone well informed. She helped the wedding party be more relaxed on the day of the wedding while she took care of every little details. Thank you Liz for your commitment, enthusiasm and positive attitude! I would 100% recommend Liz to anyone with no reservations. I know Angela and Edwin would agree with me. You are a blessing to us. I would choose you again and again.
Usha Mathew – mother of the Bride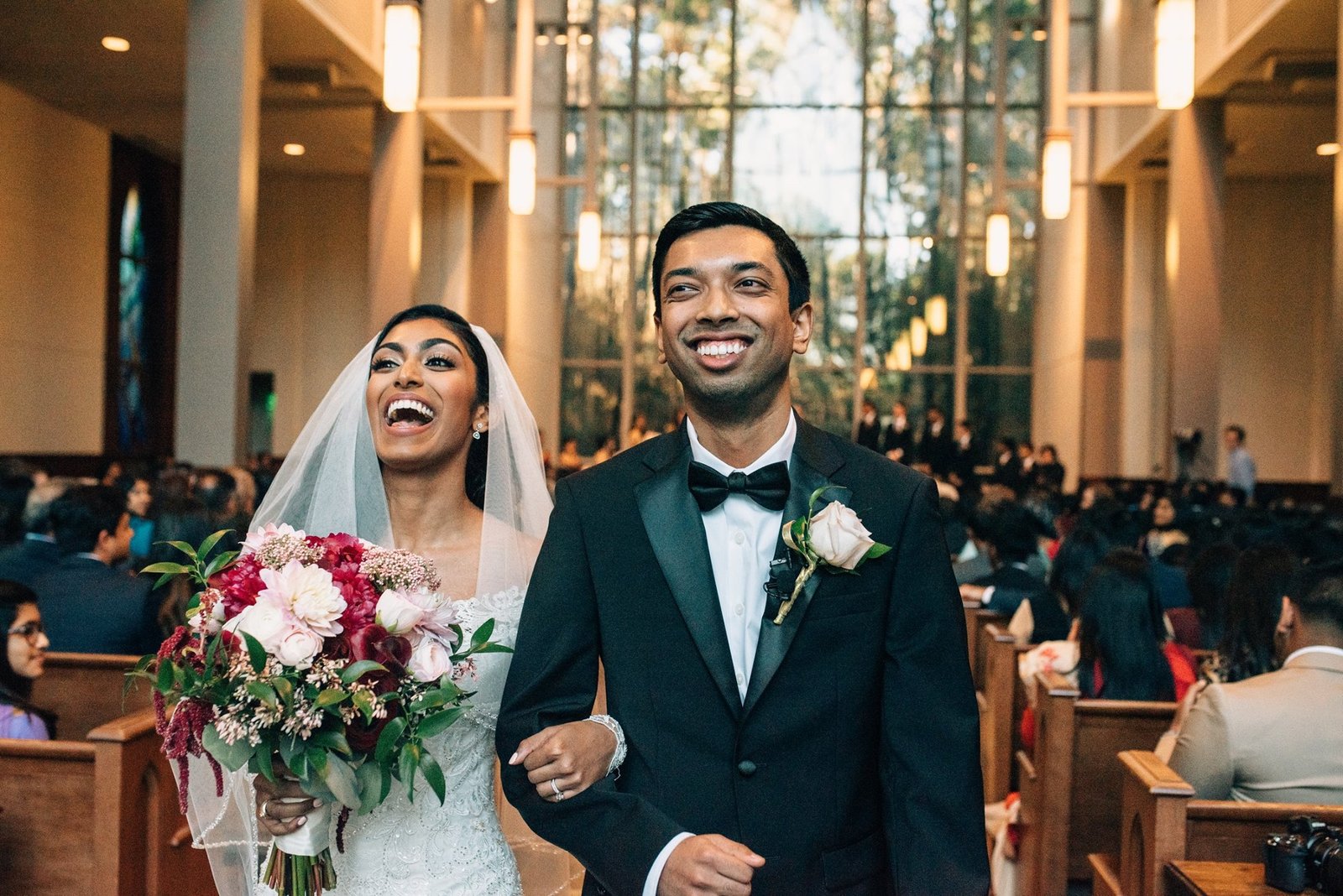 Anisha & Robert
Liz!!
I don't know where to begin.. robin and I just want to thank you from the bottom of our hearts for everything you did for us! You are truly a gem and knows what you are doing! You are such an amazing wedding planner!
Special shout out to Liz for recommending all the vendors and being so thorough in her job! I didn't even have to worry about anything because I knew you got it under control!!
Thank you once again! It was SO much fun working with you!
Sincerely,
Robin & Anisha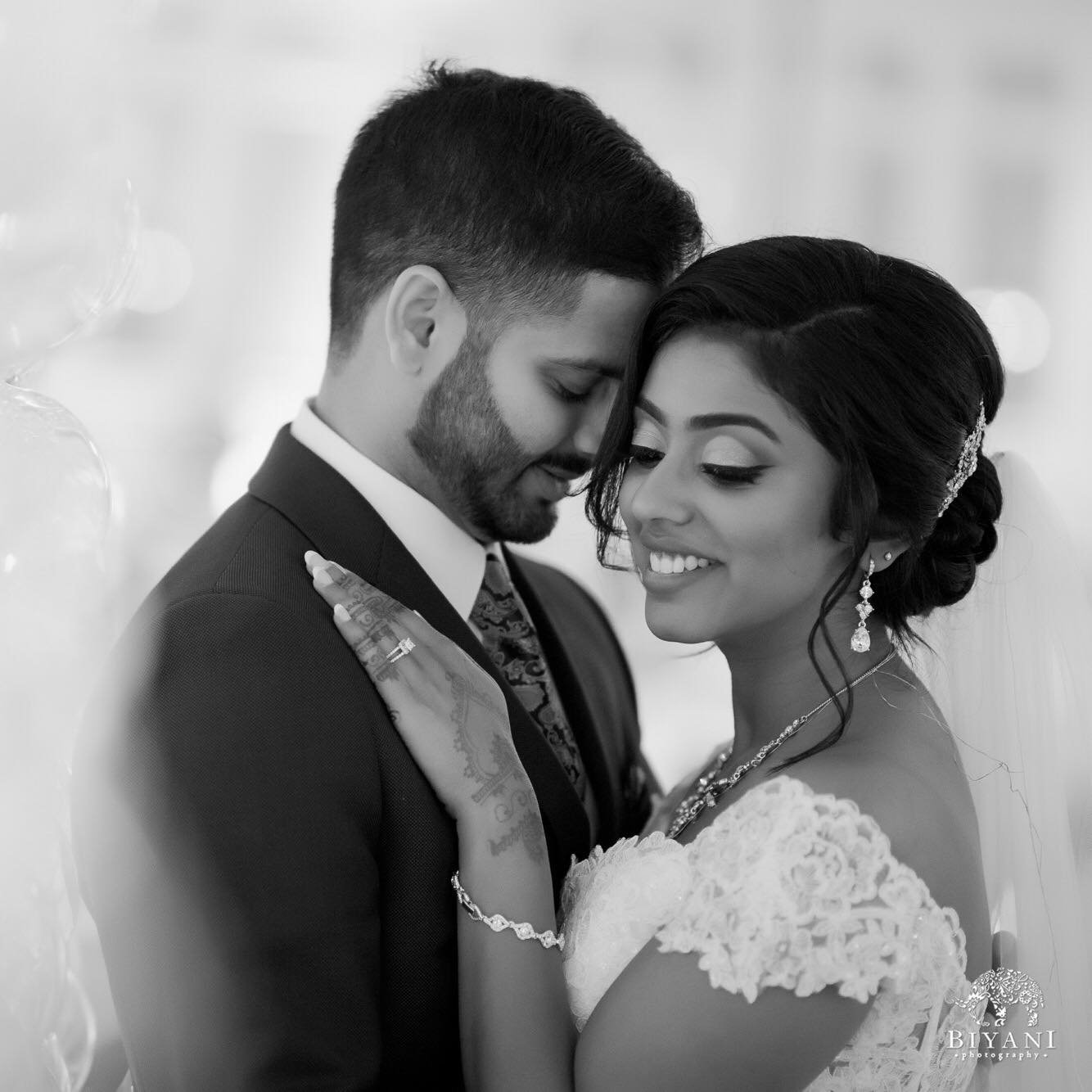 Dhanya & Bibin
We are very happy with the service we received from Liz. She was always there to make sure we were on track right from the start of our wedding planning till the end of our big day. She was very prompt with her responses, both via text/email. Moreover, she is very professional, extremely friendly and fun to work with. We are glad we chose her as our wedding planner.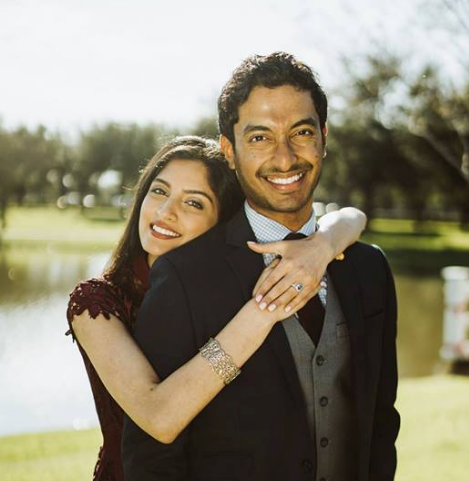 Jina & Jerry
Jerry and I hired Liz as our "day of coordinator" a month after the proposal and was one of the best decisions we had made! Liz was able to give us tips on how we should proceed with vendors, what questions we should ask and the little detailed questions we would have forgotten to ask otherwise. Despite us having chosen the day of package, she helped us along the way when we had questions and not to mention, that a month in advance she started to ensure that we had "dotted all our i's and cross all our t's". It is so obvious that Liz is very experienced and She was there for us for us for all our final meetings with our vendors and helped to make sure that all the things we had envisioned (so many little details- like shooters under the table, "take a shot take a seat", and our floor sparklers) were accommodated and executed well! She made sure we were always getting the best deal for our buck, and gave us honest opinions when we asked for them. She was there for us at the church even when the church had their own coordinator to ensure even that went well! As a perfectionist, when people would say don't worry about the little things because you'll probably be the only one who noticed- I stressed about every little thing anyways. It's rare and a blessing- but I really can't say anything went wrong that day- it really was a dream come true! I can confidently say that things must have went as well as they did because we had Liz behind the scenes doing all our communicating and ensuring our timeline was executed just the way we wanted it. Hire Liz for all your future events <3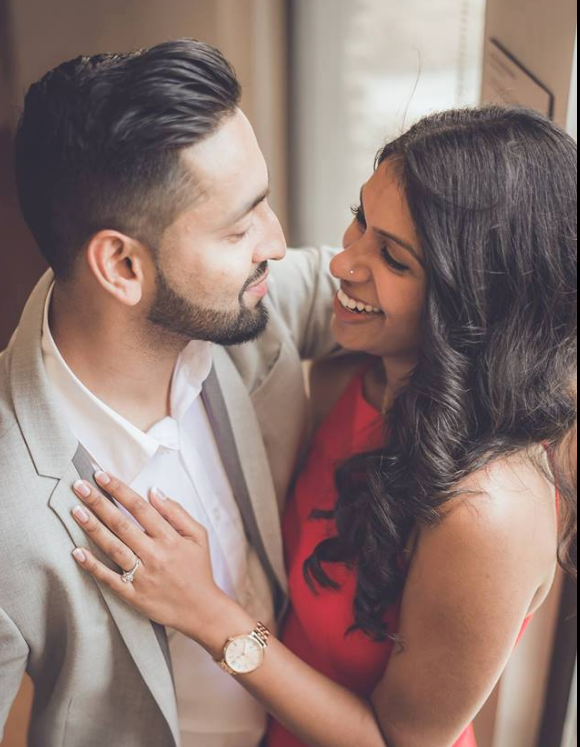 Jibie & Mark
Our wedding was 3 months ago and people are still raving about how perfectly everything went off! We can't thank Liz enough for all that she did to make that day so smooth and stress-free for us. We, along with our families, were able to relax and truly enjoy the day. Although we are family friends, Liz maintained a level of professionalism that we were very impressed with. She always went above and beyond to make sure that Mark and I were staying on track with our wedding planning and always encouraged texts/calls/emails if we had any questions. On the wedding day, Liz was by our side to make sure that we were taken care of. She made sure we had fun and that we got the chance to eat something, as well! One particular moment that really impressed me was when Mark and I were taking pictures inside the hall during cocktail hour. Mark had asked for some water and one of the photographers had grabbed a glass from the table where all of our priests were to be seated. We, of course, paid no attention to this. However, as soon as Liz entered the hall, she noticed the missing glass and had it immediately replaced with a new one. Her attention to detail is incredible! We can't say enough to truly express how grateful we are to Liz for all that she did in helping us prepare for the big day! Everything was absolutely perfect. :)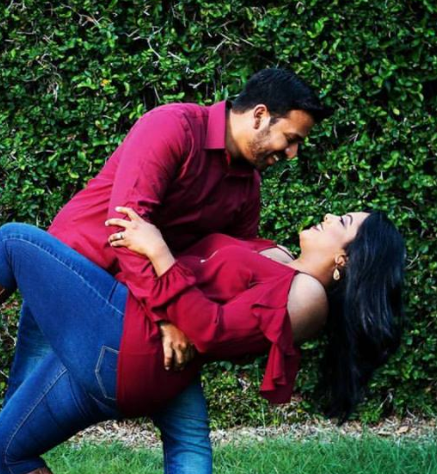 Ashby & Joe
My husband, family & I all loved working with Liz. We got the month of package with Liz and She helped us out in so many ways and was such a great person to work with. She is very approachable and went over and beyond for us. She was especially was so helpful in reminding us about things we needed to have for the wedding and also in speaking to the vendors and did such a great job. She was especially so helpful in keeping everything in order on the wedding day which was awesome since that day can get pretty hectic. Overall, i highly recommend her and we all thought that it was such a great decision that we had her as our wedding planner.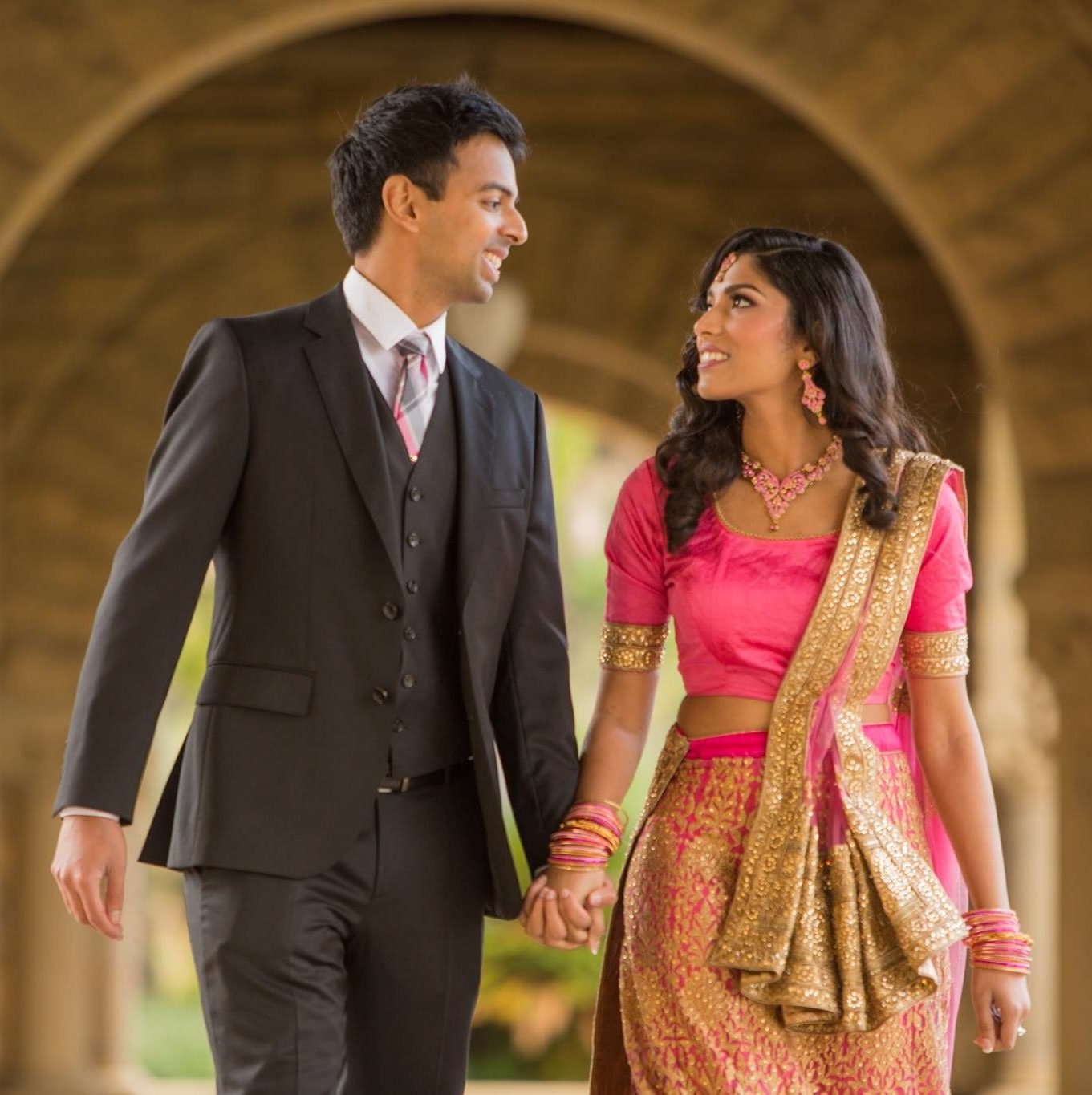 Merlyn & Philip
We are so thankful to Liz for all of the help planning our wedding and helping to make it one of the best days of our lives! We were able to thoroughly enjoy the day knowing Liz was there to organize and handle anything that happened! Without her, there would have been so many details that we could not have anticipated or planned for. She gave us the best advice at each step, and got us in touch with great vendors. We are so thankful that we got her on board and know that she is one of the main reasons why our wedding turned out to be such a success! Thank you Liz!!
Soniya & Justin
We began working alongside Liz right from the start. I had seen prior weddings she helped with from my friends at church and they too had nothing but nice things to say about her. We were able to get to know Liz for a years time. She is very professional yet personable and very easy to get along with. It was honestly very refreshing to have a peppy and positive energy around us when we planned. I could comfortably call or text her any time of day as if she was a good friend of years. I don't consider myself a type a bride or a bridezilla but rather a really lazy bride which is why I am SO happy Liz kept us in line and on our toes since day one. The type a in me didn't surface towards the last two weeks before our wedding and thankfully at that point we were all set and really just taking care of little details. Liz had us set and taken care of. I really appreciated her willingness to provide us information and quotes from different vendors we were interested in. She came to all our meetings and even worked us some awesome deals as well. On the day of it was a relief knowing someone was working the scene in the background so our family and friends could relax and enjoy the day. We really can't say enough because our day was perfect. Everything ran on on time and beautifully. Liz is now a dear friend to us and someone we are happy to have friended a year ago. I highly recommend Liz to any of my friends who are engaged or about to begin planning their dream wedding day. She's your girl.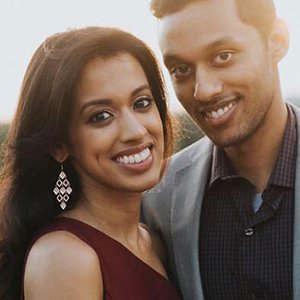 Geetha & Tony
We want to thank Liz for making our wedding such a memorable day for us! Liz had been our planner for over a year. She made the year of planning much easier for us, making sure to keep us on track all along the way. She is very organized, professional, and friendly. She has a great relationship with many vendors, and helped us select the best ones that fit our budget. We weren't stressed as the wedding day drew closer, because Liz had helped us finalize everything in advance. Liz knows all the little details about weddings, so everything is accounted for beforehand. On the wedding day, she made sure vendors showed up on time and that our wedding ran on schedule. We are so thankful that we had her and would highly recommend Liz to anyone!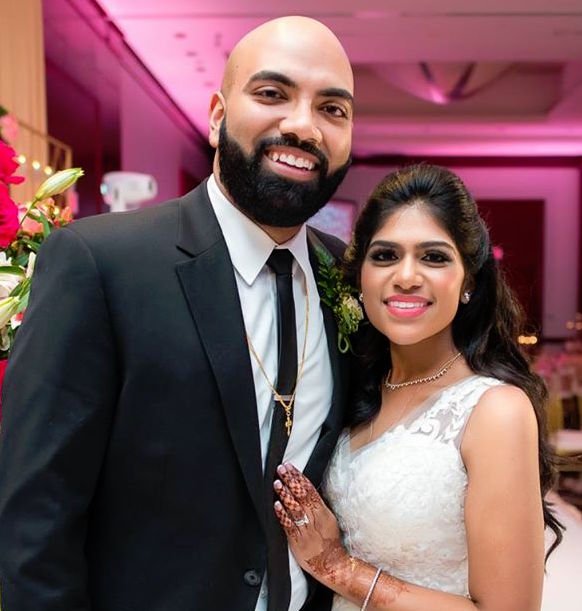 Christina & Kevin
We were planning our wedding for almost a year. We got Liz as our 'day-of-planner,' but let me tell you, she was much more than that!!
From day one she was always a phone call/text away if we ever had questions. As we are new to all this, she was always on top of things, and always making sure we got certain things done in time. She knew what we wanted, and gave us her recommendations and made sure our day was perfect. About a month before the wedding, Liz came in full force =). She always met with us at our favorite Starbucks, went over the timeline with us (and helped us with any corrections/clarifications, and trust me we had so many questions haha), made sure our appointments with all our vendors were set, and of course came with us for all our final meetings! We even got a few hook-ups because of her too! =)
You are awesome! The day couldn't have been more perfect. She made sure everything went smooth and on time! And let me tell you, A LOT of people (Family/friends/coworkers) told me days after the wedding about how organized the wedding ceremony and reception was. Everything was on time, and everyone had a blast! All our vendors enjoyed working with her and it made everything all the better. We definitely recommend her to anyone who is planning to get married. Trust me, on this special day you want everything to go well, and Liz will make sure that happens! We wish we could re-live that day, it was that perfect! =) Thanks Liz! #Kevisty2016 #KCinLove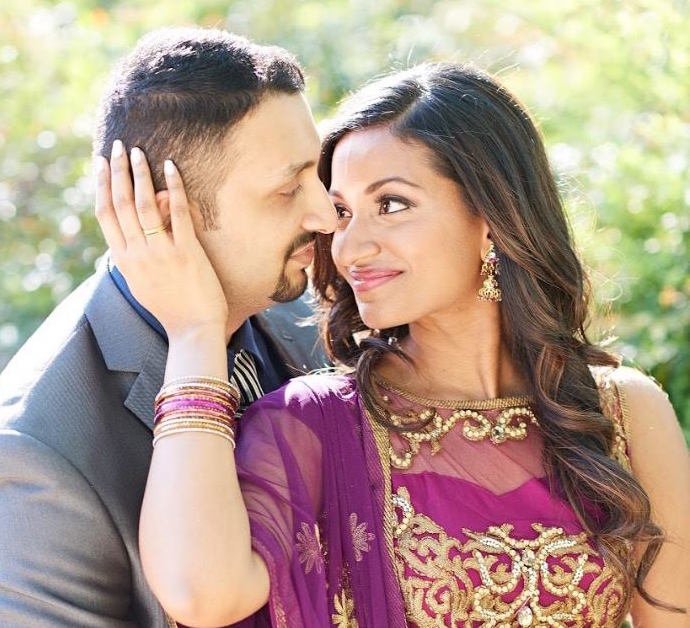 Jessica & Carlos
Our wedding was in September 2015, but a year later I have guests that are still marveling at how smoothly and organized the wedding was run. As our Day of Coordinator, Liz rose to the challenge of bringing our vision of our dream wedding to life. We had a traditional Catholic ceremony and a reception with a blend of Mexican and Salvadorian traditions. Both the ceremony and reception were entirely in Spanish. Despite the difference in cultures and languages, she brought so much to the table as far as helping us not only create our timeline of events, but most importantly spotting areas that needed to be modified in order for the day to run smoothly. Her experience as a wedding coordinator was an invaluable asset during our last few months leading up to the wedding. She guided us with suggestions for everything including bar packages, best places to print a seating chart, and even items we could save on by borrowing from our venue as opposed to buying them ourselves.
One thing that stood out to me was how responsive and attentive she was. Anytime I had a quick question to email or text her, she always offered a response the same day. It is something I really appreciated. She attended all of our final meetings with us, and really helped make the months and days leading up to the wedding go smoothly. Wedding day went amazing! She followed the timeline we created down to every detail. My husband and I were able to relax and completely enjoy our special day. Thank you for all you did for us Liz!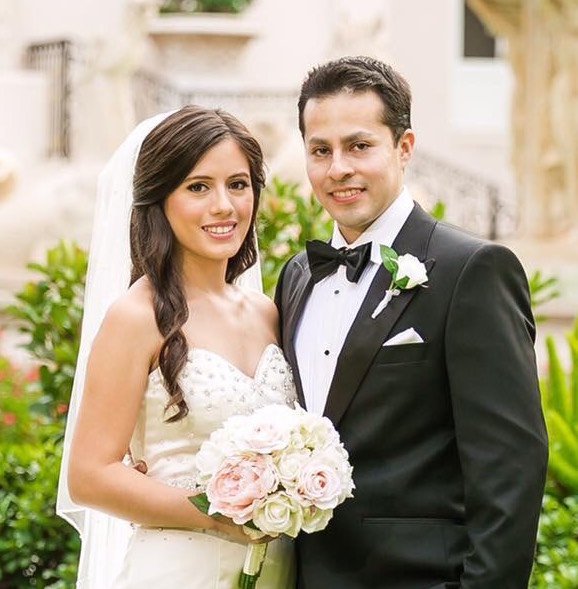 Mahima & Sunil
Wedding planning can be difficult for any couple but the best decision we made was to hire Cherished Events by Liz. Since I was an out-of-state bride unfamiliar with locations and vendors in the area, we decided to book Liz for the "just do it" service. Liz was both professional and friendly and was there for us every step of the way. We received many compliments from guests and family about how well everything went and we know we could not have done it without Liz.Liz helped us decide on packages from different locations. She also reached out to vendors and negotiated on our behalf to get us competitive pricing. She has good working relationships with most vendors in the Houston area and knows exactly what to ask for. She even requested things we did not think of ourselves.When our banquet coordinator moved to another position the month before our wedding, we were extremely worried. The replacement coordinator seemed unexperienced and unfamiliar with everything we had already decided on. For an event as important and costly as a wedding, making sure things are according to contract is crucial. Liz took the time to go through our banquet event order in detail, requested revisions until it was perfect and reached out to both the banquet coordinator and the hotel catering staff to make sure everything would go as planned.For brides who already have their vendors and question whether or not a wedding planner is necessary for the day-of, please do yourself a favor and hire Cherished Events By Liz. With a large guest count, multiple vendors, numerous family members and everything that is bound to go wrong – you will need someone there to make sure that things go as smooth as possible. Thanks to Liz, we were actually able to enjoy one of the best days of our lives and that is something you cannot put a price tag on.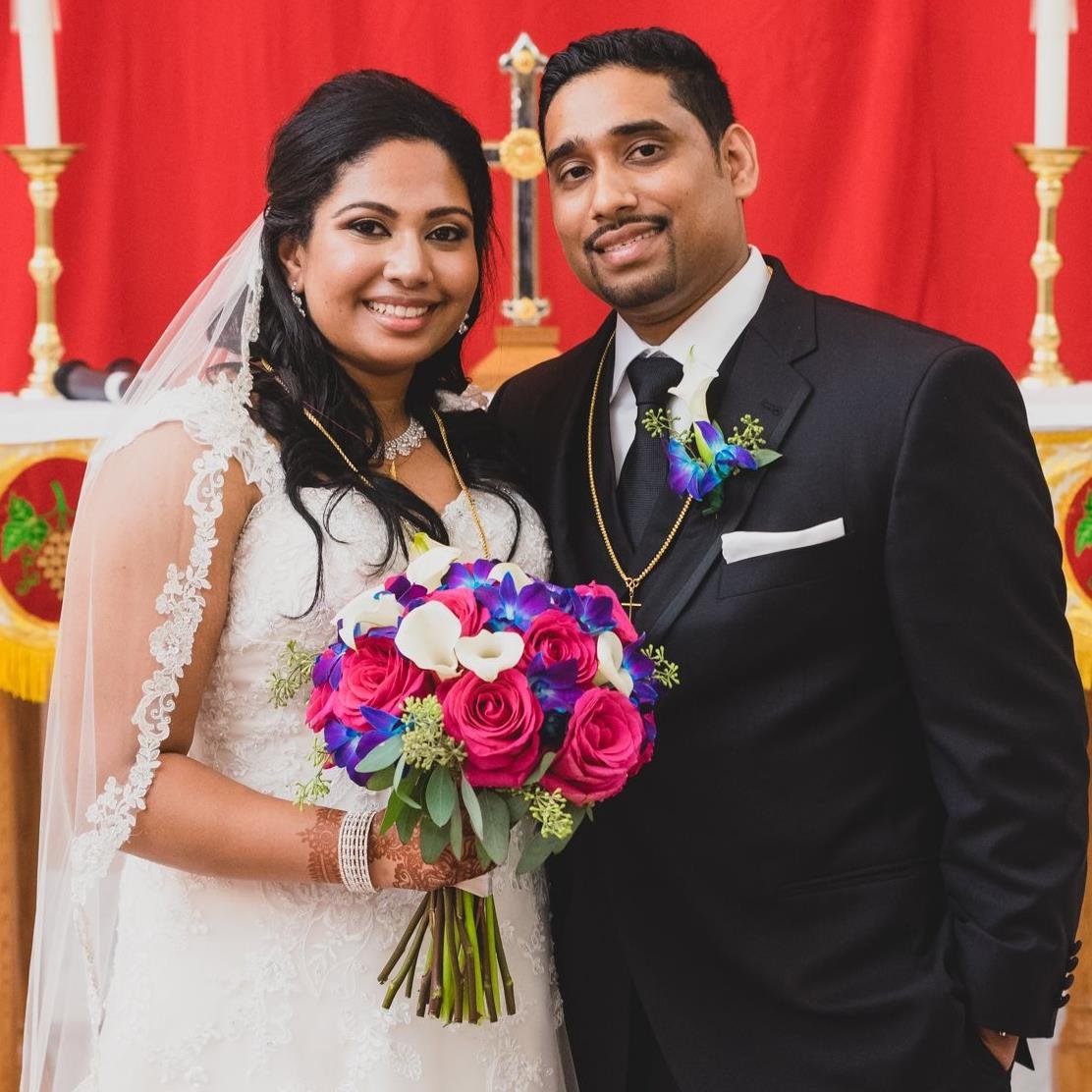 Monika & Tom
Liz is so amazing! By far the best decision we made was to hire her to help with our very complex wedding (American/Indian fusion). She always nothing but open to and helpful with all the requests we had, especially the last minute ones! She took lead on dealing with vendors that were giving difficulties, and we are convinced that we are only aware of < 5% of the issues that occurred during our week because she took care of them and never let on unless it was absolutely necessary for us to know. She ensured we always stayed on schedule and made it a point to make sure we ate (had plates ready for us, and would come get us and bring us to the table if needed). No matter what was going on, we never had to wait more than a few minutes to hear a reply back to our texts or calls. I would ABSOLUTELY recommend you chose her for your upcoming wedding!!
Liz & Tommie
Liz was our absolute favorite wedding vendor! She really treats you with respect and always makes time to answer all of your questions. She always answered texts and emails very promptly and never left us feeling ignored. She has a great relationship with all of the vendors in Houston and was able to communicate with them very effectively! She helped us think of everything we needed to ask and clarify and always kept us organized and on track! My husband and I live out of town and Liz was more than willing to have phone and skype meetings with us. She was great at communicating and clarifying details with us and our vendors! On the day of the wedding, Liz made sure everyone was where they needed to be and we were even running ahead of schedule! My only regret, is that I didn't hire Liz earlier in my wedding planning process!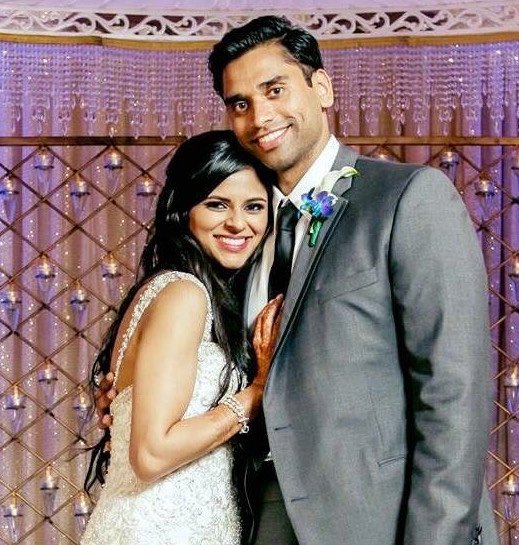 Kavita & Manish
Hiring Liz to be our day of coordinator was the best decision we could have ever made! Sometimes I think about how things would have gone if we hadn't hired her and it scares me! She is so detail-oriented and thinks of EVERY thing. The entire day went so smoothly! Despite a few hiccups (which always happen), Liz stayed calm and collected. She handled everything while constantly telling us to enjoy our day. I didn't even know about ANYTHING going wrong until the day after. Not only is Liz talented and one of the best professionals in the wedding industry that I have had the pleasure of working with, but her attitude and demeanor is something every couple NEEDS on their wedding day. She could sense when I was getting stressed and would always tell me to smile and remind me that this was our day and we needed to enjoy EVERY second of it. She was so encouraging and amazing, not to mention she kept us fed even when we didn't ask for anything. I highly encourage every couple to hire Liz if you have the chance. You won't regret it. She is an amazing coordinator, planner, and all around an amazing person🙂 I'm pretty sure my family wants to adopt her 🙂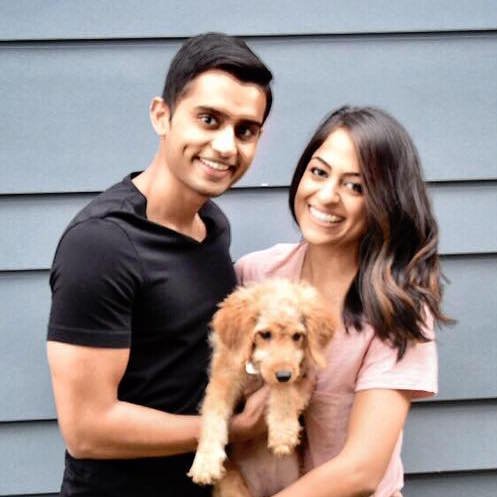 Subrata & Nishant
Both our décor and DJ vendors recommended Liz from Cherished Events by Liz as our Day of Coordinator. We are so glad they did – she's amazing! My husband and I would highly recommend her to any couple looking for a day of coordinator who is professional, sharp, sweet, has a sense of humor (because you really do need one during a wedding), incredibly organized and a great communicator. Liz handled all our major events and everything ran smoothly. She is very talented at what she does and will be an asset to any wedding. Not a single complaint, Liz! Keep up the great work!
Jenita & Alex
My husband and I heard of Liz through several happy couples and hired Cherished Events by Liz for day of coordination. Since the first day of hiring her a month out from our wedding until our big day, Liz has been amazing! My husband and I are in agreement that hiring Liz was one of our best decisions we made regarding our wedding.
She has been consistently available via text/call/email, accompanied us to our vendor meetings and was a great sounding board through the struggles of wedding planning. We haven't been married even a month yet and we have already highly recommended her to 2 other couples. Often times i would tell Liz she was like my second brain. She would remember things I would say in passing or ideas I would mention. When meeting with the appropriate vendor, she would bring up those topics and make sure all of our concerns were addressed. I am sure she did plenty behind the scenes that I'm not even aware of! We are so grateful for her help and support on our big day. Having Liz for the day of our wedding really alleviated a great amount of stress for my husband and I and I think that is a wonderful gift that we can't thank her enough for!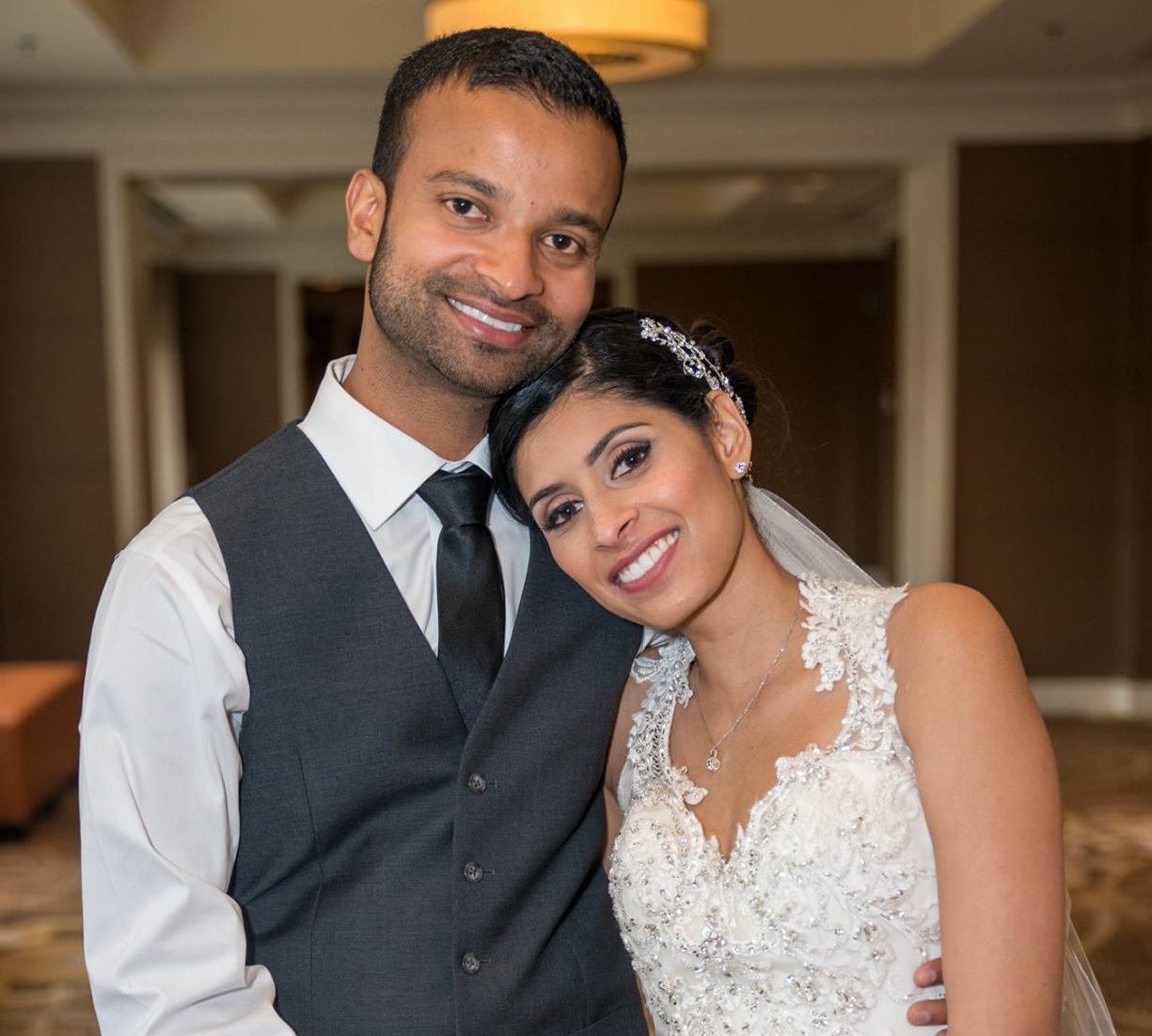 Neena & Justin
Liz was our Day of Coordinator and she was amazing! She started a month out from the day of and was very active in our meetings and planning. She let us to do our thing but had great input and stayed on top of things as the day got closer. She made our lives easier because we were so busy with other events and work. She made sure all of our vendors knew what was happening on the big day and made sure everyone got to where they needed to be. She didn't just embrace us as her clients but as a friend. She made sure we, the Bride and Groom, as well as our immediate families were not troubled with anything that day. We had two ceremonies on the same day and if something went wrong, I still don't know. We are so very thankful for helping us. She's amazing and I highly recommend her.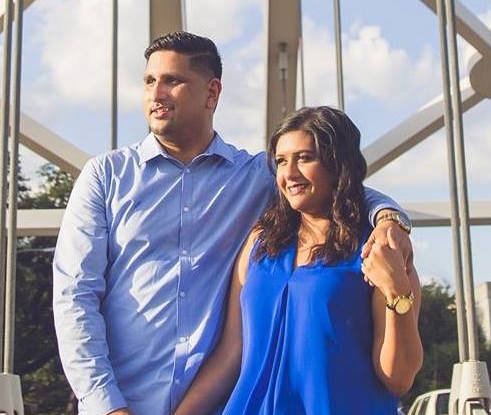 Inga & Shivam
Liz was an absolute pleasure to work with!! She planned one of my closest friends' weddings and did a fabulous job all while being incredibly friendly and smiling the whole time. That is when I knew she would be perfect to work with. She is somehow professional at the same time as being able to make you feel like she has known you forever. Liz was always available to answer questions or meet as needed and was always very prompt in her responses. One thing I really liked about her was that she was always very respectful of everyone she worked with (including our families and vendors) even under stressful situations. She easily handled a few last minute issues that came up the week of the wedding and kept telling me to not worry about it so I am really glad she was there. She did a wonderful job making sure our wedding went smoothly and made sure all of our vendors knew their parts as well. She is incredibly detail-oriented and organized and just very on top of things! We would recommend Liz for anyone's wedding planning needs without hesitation!
Christine & Kiran
Reflecting back on the wedding planning process,we have NO idea how we would have done this without Liz! From the very beginning,Liz was there to schedule meetings,negotiate for us,voice our opinions to vendors and just to vent to when wedding planning got a little stressful…but honestly there wasn't too much venting because Liz pretty much handled everything which kept the stress level to a minimum. Even our families loved Liz and thought she was great choice! Her genuine and bubbly personality made us feel like we were talking and hanging out with one of our best friends,not just our wedding planner! We are beyond greatful for the role she played in making our big day happen and think she was the best decision we made while planning this wedding.Liz,thanks for making #822aDreamComeTrue:)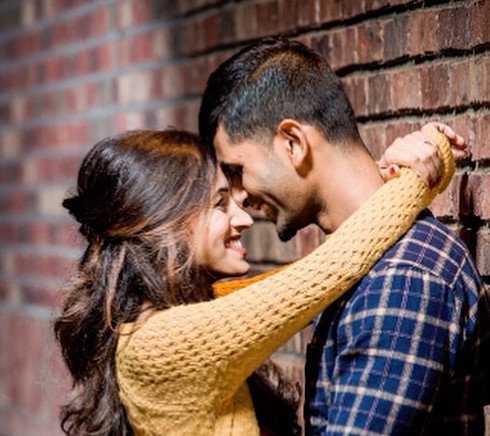 Leena & Lejoe
One of the best decisions Lejoe and I made for our wedding was hiring Liz. Lejoe and I had less than a year to plan a wedding. Since I used to be a wedding coordinator myself, I thought surely we wouldn't need a wedding planner. Boy was a I WRONG!
While trying to plan for our wedding, there were so many questions and dilemmas that Lejoe and I just couldn't deal with ourselves. Finally,with one month until our wedding, we hired Liz. She was FABULOUS! Anytime we had a question, concern, or random idea, she was just a phone call away. During the final month, she attended every single final meeting with us and made sure everything was set to be perfect. She asked questions that I didn't even think to ask. She was so on top of our wedding that in the end I was asking her what I had confirmed months ago. She even called my makeup artists and hairstylists at 6 AM to make sure they were awake and on their way to my house. She arrived at our wedding venue in the wee hours of morning to make sure the set up was correct. When little things went wrong on the wedding day, she quickly diffused the situations and handled it professionally. My husband Lejoe and I actually ate and drank our signature drinks on our wedding day—something that almost everyone tells me they never got to do on their wedding day! (Actually Liz even brought Lejoe seconds….my husband loves to eat.)
I cannot say this enough: even if you think you know what your doing when it comes to wedding planning, you need a planner like Liz. If you want to enjoy your wedding day, be stress free, and everything to run smoothly and professionally, hire Liz! She is so attentive, reliable, down to earth, and organized. She truly believes every client should experience the best day of their lives with their wedding and you can see this in her work.
Lejoe and I were fortunate enough to have an amazing wedding planner. We received so many compliments on our wedding, especially on how organized it was. We have Liz to thank for that. Liz, thank you so much for all your hard work and dedication, our wedding day was a dream come true!
Sheebani & Devin
There are so many decisions that a bride, groom, and their families have to make when planning a wedding. I think one of the best decisions we made, if not the best, was choosing Cherished Events by Liz for our planning needs. Liz was referred to me by a good friend, and once Liz and I chatted over Skype I felt incredibly comfortable with her and confident in her abilities.
My husband and I wanted to have a fun, well-organized, and beautiful series of events for our wedding which reflected us and our families coming together, while also incorporating his family, and with plenty of explanations for our friends and families who were attending either a South Asian or South Asian Fusion wedding for the first time. My Husband is American, and I'm Indian American. We wanted to cater to my huge Indian family yet keep it open and inviting to our other guests from all over the place. We knew this would be no easy task, but Liz was more than up to this challenge.
Liz was all over this from day one. She was always accessible via email, phone, and text, understood the need for things to run timely, and helped with the details that would make our families more comfortable with the mix of traditions. She made sure that we had final meetings not only with major vendors, but with our officiants, an incredibly detailed timeline, and touch points with everyone involved. At our final vendor meetings, Liz was an advocate for us, ensuring that we were putting things in place with, as she says, a WOW FACTOR! She also made sure we had a walkthrough of the wedding ceremony with our families and wedding party so that everyone knew where to go and what to do during the baraat and entry into the ballroom, which was a key factor in making sure the morning of our wedding ceremony flowed smoothly.
Furthermore, Liz went the extra mile and came to my house the day of the Puja and pithi to meet my in-laws and my extended family to make sure they knew who she was and to feel comfortable asking her any questions. This is already beyond the scope of her duties. On top of this, Liz happily took things off my plate when things got hectic – this included proofreading the final seating chart, printing out my vows for the civil ceremony, and making sure my bridesmaid created "Reserved" sign in with the color, fonts and design we had incorporated everywhere else.
During the actual events, it felt like Liz was an extension of our family. She was completely running the show and making sure everything was moving forward, but always with a smile on her face. I think she has some secret superpower because there were a few times I thought she must have been three places at once!
Above all, the events were all perfect. We continue to receive loads of compliments on the décor, the food, and just well everything flowed. Some of our guests even said that our wedding was one of the best organized weddings they have been to! Additionally, many of our vendors, even those who have worked with her previously, complimented us on what a pleasure she is to work with. These are the synergies that truly make an event come together: when all folks involved are able to be happy and do the best they can do. Liz made sure to harness this energy from everyone involved.
Above all, Liz singlehandedly tied together all the different pieces: our different cultures, our mixed ceremony, our families, along with our vendors , and made sure it was the best weekend of our lives. Working with Liz is like working with a super detail-oriented cousin or a sister whose sole job it is to make sure you have the best wedding possible. I adore her, and would recommend her to anyone needing a wedding planner!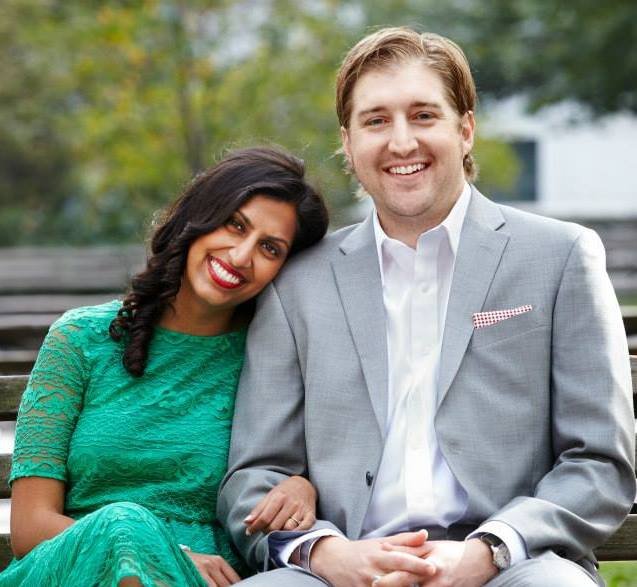 Regina & Joe
Joe and I had the most perfect wedding day and we couldn't have had it without Liz. She was very organized, calm and attentive. Prior to the wedding day, she was reliable, responsive and patient throughout the process. Liz was extremely helpful in meetings and asked questions that we wouldn't know to ask. We really appreciated her expertise. She provided her knowledge of the industry and was a great consultant. We also appreciated her timeliness when it came to meetings and always ensured we were the ones making the decisions, not the vendors. Additionally, she is very detailed oriented and available at any time of the day.
Our wedding day was literally the best day of our lives – it wouldn't have happened so perfectly without Liz.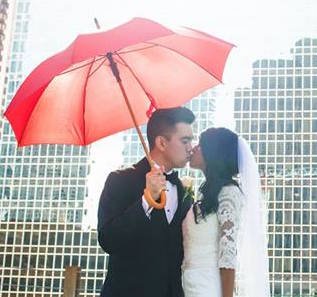 Smitha & Jason
Me and Jason got married on 10/25th of this year and I wanted to share a little bit about my experience with Liz by Cherished Events. Since I've been living in Chicago for a very long time I didn't know much about Houston. Since Jason and I were living far apart from one another it was hard planning the wedding on our own. Thats were Liz from Cherished Events came into play.
She gave helped me with phone numbers, getting better quotes, and giving me many options. She was always available by a text or a phone call. She talked to all my vendors, went venue hunting with us, and also put up with our tardiness and made sure we were on time with everything.
She has been a great help throughout the process. Me and Jason would suggest getting Liz as your wedding planner to any couple for a stress free wedding day. She made our day a special one and Thank you Liz for that.
She is a great person with a very bubbly personality and passion for her work. Way to go Liz. Thank you again for making our wedding special.
Simi & Jason
We want to take a moment to thank Liz for all the hard work she put in to make our wedding a great success! She handled everything for us in the weeks leading up to the wedding and made sure all of the vendors were on the same page as us. With her help, the vision we had for our wedding came true! Liz is very professional, punctual, organized and good at what she does. With her help, we were able to enjoy our wedding knowing that all of the details were taken care of by her. It was a pleasure working with her and we definitely recommend her to anyone looking for a wedding planner!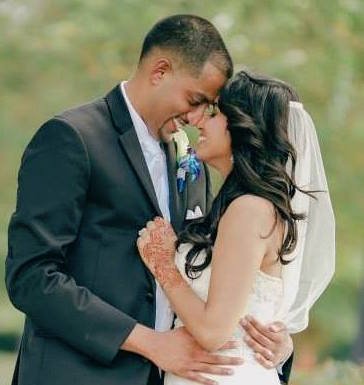 Liza & Jason
I first got a feel of how hard-working Liz was when I saw her run the show for one of my best friend's weddings. So it was only natural for me to shoot an email to Liz to check her availability as soon as my (now) husband proposed. We hired Liz for the full planning package and got exactly what we expected, if not more. Liz was showed up to every vendor meeting, promptly responded to emails, and was organized, dependable and dedicated throughout the entire process (not to mention, she would always show up full of energy and with a bright smile on her face). For a Type A, detail oriented bride like myself, this made all the difference in the world. Even when Liz was in India for her own wedding, she was easily accessible through email. (I think this says it all as far as how passionate she is about what she does and her commitment to her clients.)
As could be expected for a large Indian wedding, there were a number of unexpected hitches that came up especially in the couple of days preceding our wedding and I could go on and on about the fires that Liz helped put out. So if you are questioning whether you need a wedding planner (especially for the day of), you most definitely do! Liz handled all of the chaos, changes and last minute requests calmly and decisively. Even more importantly she kept me calm and put my mind at ease because I knew that I could trust her to handle things.
Overall, Liz is an extremely talented individual and having her as our planner felt like one of our closest friends was helping us plan the wedding. On the big day, she took care of everything so that we could just sit back and enjoy our moment. I would highly recommend Liz to anyone planning a wedding in the Houston area. I could not be happier that we chose Cherished Events!!
Sheba & Jibin
As a bride, I debated if I really needed a wedding planner. I cannot emphasize enough–we could not have done it without Liz! She sets the standard in wedding planning by staying organized and constantly communicating with your vendors to make sure they deliver on what is asked of them. She assisted with the most perfect wedding that surpassed all my expectations.
I'm so thankful that we found Liz. She is also a great person. She can manage anything you may throw at her with grace and poise. It is inevitable with large guests lists with multiple vendors that there will be hiccups on the day of, but Liz made sure that she took care of all the unexpected issues without worrying or bothering us about it. Being a type A/OCD bride, it was hard for me to let go, but trust me on the day of, you do not need to worry about the details, but just enjoy your once in a life event.
We are so glad that we had Liz from day one of planning until D-day because she really makes the effort to get to know her clients during the wedding planning process to make sure that your wedding day is absolutely what the bride and groom wants. Throughout the process she assisted us with ideas, advice and most of all asking important questions to our vendors that totally would have slipped my mind. You need someone like Liz as your wedding planner as she is extremely detail oriented, very organized, and easy to communicate with.
For any brides who are wondering if you need a coordinator, the answer is yes! I wouldn't trade a thing for the time I spent with her and everything she did for us and our families.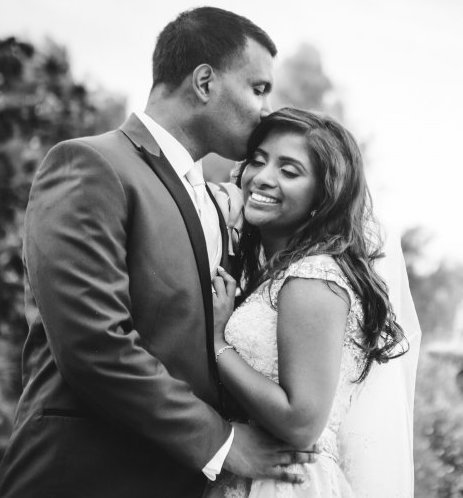 Chithra & Alex
Liz is such a hardworking, energetic and reliable wedding planner. Liz helped us to plan the wedding from the beginning till the end. Liz was on top of her stuff even when she was in India getting married last month. She would respond so fast to her calls, emails, texts, and fb messages. She was involved in every planning and details of the wedding. We had the best vendors with great deals because of Liz. Liz has the best ideas for our wedding. I've been recommending Liz to my friends and family because I know for sure that she is the best wedding planner out there! Brides are less stressed and grooms will appreciate it when the wedding is planned out well. I highly recommend Liz as a wedding planner!! Thank you Liz for your hard work!! You deserve it!!!!!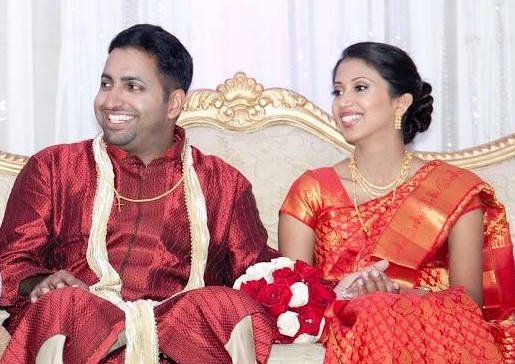 Amrita & Amit
Having Liz help us through the last month of planning and especially 'day of', was life saving! She is very organized and easy to work with. She kept a very large event totally under control and running smoothly. Even our guests independently told me they really liked how our planner moved them along etc. She was extremely dedicated and I would recommend Liz highly to anyone who needs a planner. She is Houston's best kept secret!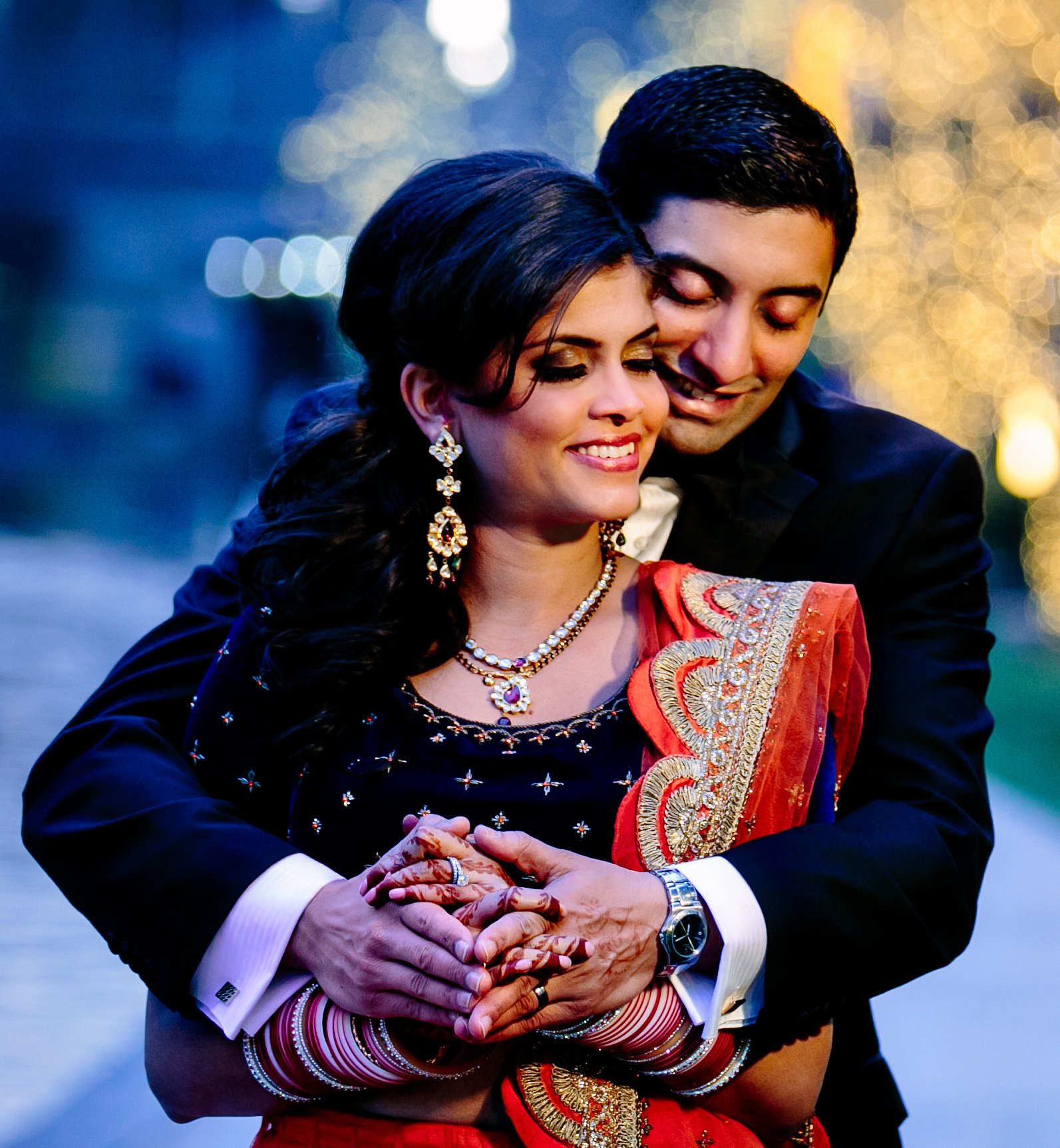 Simy & Noel
Having Liz as our wedding planner was one the best decisions we made! She was very dependable and organized during the last week's leading up to our wedding; which was a great help for the both of us. She was great at communicating with all our vendors and she made sure everything the day of was perfect. I would recommend Liz to anyone who is planning a wedding because she truly takes her work seriously and gives each couple their undivided attention. We both were at ease on our wedding day because we knew Liz was there!! Thank you for everything Liz!!!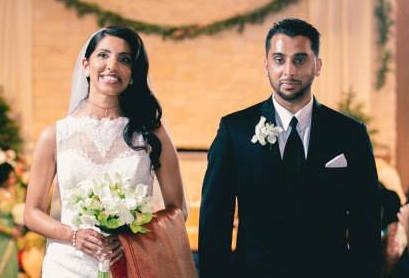 Priya & Ashwin
Liz went above and beyond what we expected and we were absolutely fortunate to have her as our wedding planner. As is it with planning any wedding, the months, days leading up to our big day was chaotic and stressful for our family and us. Liz made certain everything fell into place as it needs to and took a lot of the pain away from us. She was great at communicating all details with everyone involved… vendors, family, friends, etc and kept the entire process extremely organized and structured. She had total control of the entire planning process and she was a huge reason that our wedding went exactly as we wanted! Thank you and you ROCK Liz!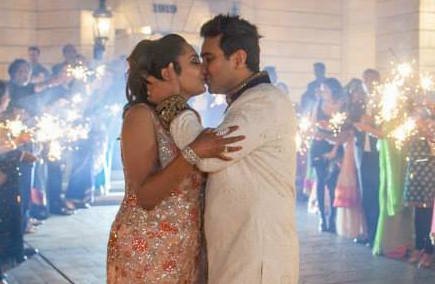 Benjamin George
There are so many different ways you can describe Liz: hardworking, professional, calm and collective, organized, understanding, ambitious, respectful, motivational, encouraging, always positive, creative, punctual, & cooperative! Thank you Liz for helping us with our parent's 25th Wedding Anniversary in Dallas on October 12th, 2013. The joy on their faces was because of what they experienced on that day, and that joy would not have been there without your help!
I truly would like to thank you for all your support and work you put in to make their day a blessed experience. I recommend Cherished Events by Liz for the true happiness you wish to experience through an event in your lifetime. She's there to transform your event into an experience…a cherished experience.
Thanks Liz! Keep doing what you do best!!
Amy
Planning an Indian event is never easy! Lots of traditions, large guest counts and lots of opinions! Allan and I got engaged on August 31st and we were extremely happy to have Liz help us coordinate the whole day. I could not say enough great things about her. She provided so much more than just "day of " services. In the weeks leading up to my engagement, she asked me questions about the event that had totally slipped my mind. Even though mine was an out of town (San Antonio) event, Liz always made sure to review each and every contract and provide suggestions. She helped so much before the engagement day and I felt like our event went on without a hitch because of her. Instead of worrying I was able to totally relax and enjoy my day. I would definitely recommend Liz to others as I know she will go over and beyond for her clients satisfaction. She is very professional, knowledgeable and enjoys what she does. Dear Liz, Allan and I along with our families thank you for all your help, support and guidance.
Meera Patel
We got married at the end of May 2013 and Liz was just amazing! She went out of her way before the wedding day and especially on the wedding day itself to make sure it was everything we wanted and more. She was proactive about setting up as many meetings as we needed prior to our wedding to make sure everything was on track. She's also very, very organized! One of the greatest qualities that Liz has is that she is able to think quickly on her feet and come up with an alternative solution — this is VERY important in a wedding planner because veryyy rarely does a wedding go exactly as planned. Therefore, it's important to have someone there by your side to solve any problems that may arise…and Liz is great at that! Another great quality that I love about her is that she totally makes you feel less stressed — and a bride definitely needs a good de-stressor from time to time! She always has a smile on her face and has so much positive energy. She truly helped make our wedding day perfect, and I'd recommend her to anyone in the wedding or event-planning process…she will take everything off of your plate so that you can enjoy your event! =)
Thank you for everything, Liz…..you rock!!!! =)
Rejani & Terrill
I've been planning our big day for about 6 to 8 months prior to our wedding date. One month left to our big day, we had no venue to hold our reception. We had to start from scratch. That's when I met the angel send down from heaven, Liz! One of the best decisions I made during the planning of our wedding was having Liz as our coordinator! She was always available to answer my questions leading up to the wedding, resourceful when I forgot or needed something, and kept her cool coordinating a 750 person wedding! I feel so blessed to have Liz as a good friend and will HIGHLY recommend her to any local or destination bride! She knows what she's doing, who to contact, and how to make you feel completely at ease!!!
I can't say enough nice things about Liz – she went above and beyond to make our wedding day so memorable. Having Liz by my side running the show gave me such peace of mind! If I had to do it all over again Liz would still be be apart of my wedding. Liz was knowledgeable, professional, enjoyable to work with, caring, organized, efficient, and has outstanding attention to detail. Her people skills were top notch as she is in an industry dealing with varying personalities, emotions, expectations, etc. Our wedding was on very short notice for her (less than a month). Liz made the short time line process not only less stressful, but enjoyable, and fun and memorable. The event far exceeded our expectations and we could not be happier!
I love that Liz is down-to-earth and not at all pretentious. I felt comfortable talking to her and found her to be very pleasant. Also, she will do an excellent job taking care of you throughout the whole process. On the day off she is there as a friend and supporter who you hardly notice (she doesn't draw undue attention to herself), she just appears whenever you need her or quietly reminds what needs to be done. She knows her wedding stuff. She made my wedding day flow without a hitch. She knew all the details of the day's itinerary and she made sure she kept the bride relaxed throughout the entire planning/ceremony/reception process.
Liz was simply outstanding. She really sought to understand our hopes for our wedding weekend, then made them a reality! She was quick and was adaptable and completely in control even in the midst of numerous unavoidable last-minute challenges. She had the perfect level of energy and attention to detail for the job, and we are SO grateful that she was a part of our wedding weekend. We feel very lucky to have had her at the helm of our wedding weekend's biggest events, so that we could enjoy ourselves with our family and friends who had traveled from afar to be with us.
We simply cannot thank you enough!!!
Sania K
Liz Is truly talented at what she does. She took care of my event on January 2013, and also took care of several friend's events before that. Each time she worked her magic and made sure everything went smooth. She's great at what she does and I would highly recommend her.
Sohail Feroze
Liz is truly amazing to work with and I look forward to working with her for many more years to come !!
Anchal
I got married in November of 2012 and will be working on my thank you cards which definitely will include Liz. She is so amazing, nice, and has a calmness to you that you can't help but feel relaxed when you speak to her. Everytime I emailed her with a question or a request, Liz was quick to reply and on top of her stuff. Even on the day of the wedding ran into hiccups with the Fire Marshall and family which she handled both for me and contained the situation. I would highly recommend Liz for wedding planning. She knows the right people and knows what shes doing! Thanks Liz!
Diana & Sway
Liz helped to plan our entire wedding weekend in March 2012. She was involved in every phase of our planning and was always very attentive and available. She seamlessly coordinated with all our vendors and always with a big smile. Liz was very flexible and even helped us on the day of our wedding when there was a power outage. She was a pleasure to work with and we recommend her to anyone without reservation.